The Runcam Split Mini camera is a smaller version of the Split V2, which has 20x20mm mounting pattern. It can be used as an FPV camera as well as recording 1080p HD footage.
Smaller frames (90mm – 150mm) that runs 3″ or even 2″ propellers don't normally carry an HD action cameras because of the lack of power. The Runcam Split Mini could be the solution to allow these tiny micro quads to capture HD footage, as long as they support 20mm x 20mm mounting pattern.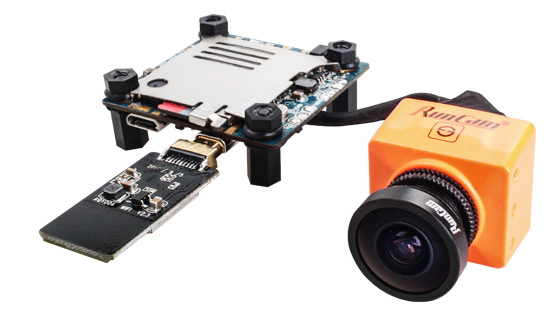 The Split Mini might just be the answer for HD recording on sub-250g multirotors – which is the legal weight limit for drones without registration in many countries.
Specification
HD FOV 155° / FPV FOV 130°
HD Video Resolution / frame rate: 1080p60fps / 1080p30fps / 720p60fps
Dimensions: PCB 29*27*11mm (20mm mounting pattern) / Lens Module 19*19*22mm
Power – Voltage/Current: 5-17V / 430mA when idle, 540mA-650mA when recording
Weight: 14.5g without any standoff & screws
Integrated Microphone (but not for FPV)
Basically the same spec as the Split V2, except the lack of support for WiFi module, and a camera lens with slightly smaller FOV.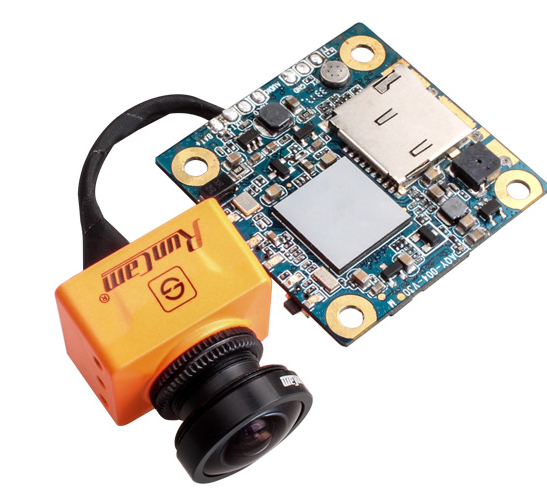 Closer Look at the Split Mini Camera
Camera Module
The lens module has a nearly identical dimension and mounting holes to the Runcam Swift Micro.
The connection between the ribbon cable and PCB has changed to "board to board" connector, it's easy to connect and disconnect it.
It can be disconnected by accident in a crash easily as it is, but Runcam came up with a solution to this by providing a metal plate that sits on top of this connector. This should provide enough protection and hold the connector firmly in place.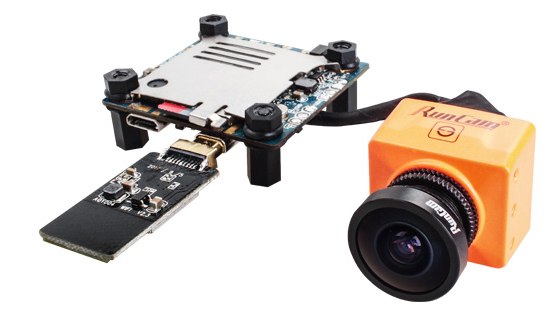 Micro SD Card
Similar to the Split V2, The Split Mini supports SD cards of up to 64GB capacity. There is a metal plate used to prevent the micro SD card from ejecting in a crash and flying away.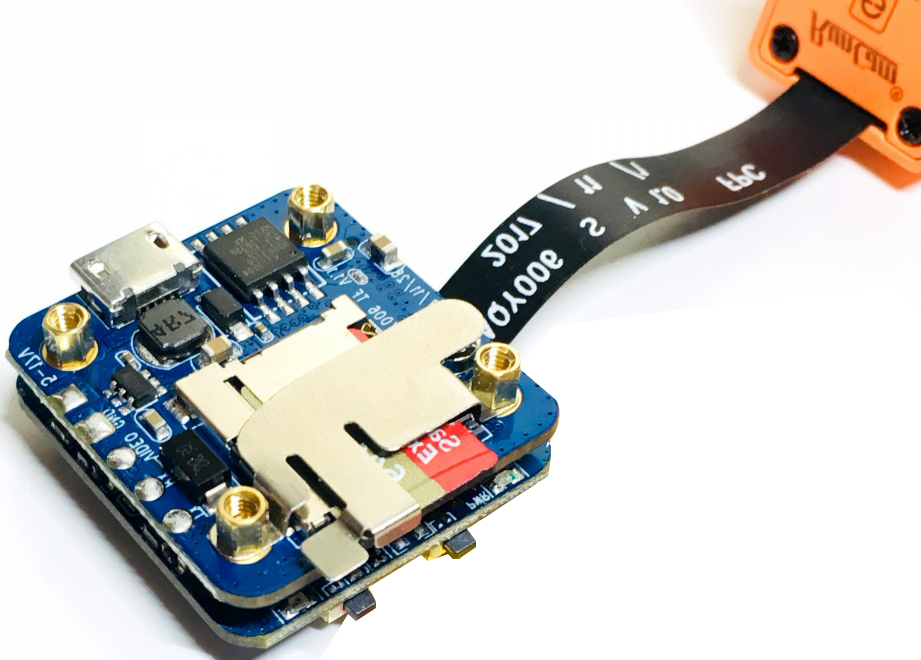 Processing Module (PCB's)
The Split Mini is built on 2 separate boards that are connected through a "board to board" connector.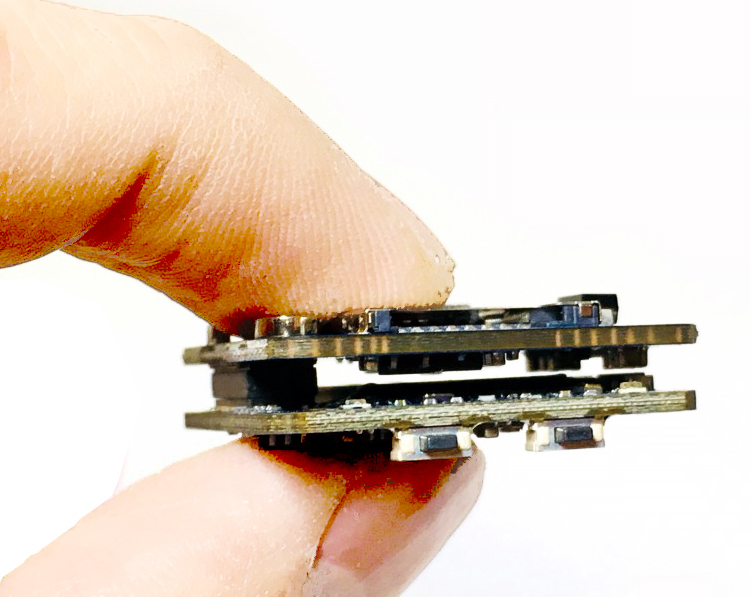 There are 5 solder pads on the Split Mini for power, video signal and serial connection (for FC control). There is no JST plastic connector. Also, the lack of audio output means you won't have sound for FPV, but you will still get sound in your HD footage.
Talking about audio, beware that the sound quality of the Runcam Split Mini will not be as good as the full size Split because of the lack of dedicated audio processor. (it's removed due to the limited space)
Summary of all the differences between the Split Mini & V2
These are the hardware changes I have spotted so far. I will add to the list when I find out more.
>Smaller mounting pattern>Takes up more vertical space>WiFi feature removed>Smaller camera, lens and FOV>Ribbon cable connector changed>Dedicated audio processor removed>Audio output pin for FPV removed
Limitation – Stack Height!
Because of the dual PCB design, the Split Mini requires more vertical space in the frame for installation. Therefore It's not going to fit all the frames out there.